Oracle Fusion Middleware 11g: Virtual Assembly Builder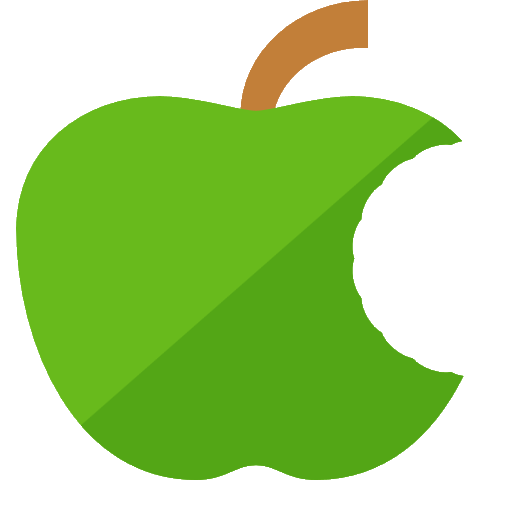 Код курса: 11gVAB
Длительность: 2 д.
Цена:

92 000 Р
Описание курса
Аннотация:
Virtualization has become a critical technology in today's data centers, but it can still be challenging to configure and maintain complex, multi-tier applications. How can you efficiently provision separate virtual machines for development, testing, and production, and also ensure consistent configurations.
This course shows you how to address these challenges with Oracle Virtual Assembly Builder (OVAB). You will learn how to capture an existing middleware system as a collection of VM templates and then deploy these assemblies to Oracle VM.

Слушатели изучат:
Explain OVM's architecture and capabilities
Work with OVAB Studio and OVAB Deployer
Quickly capture an existing FMW deployment
Configure a FMW assembly for multiple environments
Deploy FMW assemblies to Oracle VM
Аудитория:

Цели курса:
Discuss several challenges associated with virtualization
Describe the relationship between appliances and assemblies
Describe a typical OVAB workflow
Explain OVM's architecture and installation process
Describe OVM's storage and network capabilities
Install OVAB and configure a Deployer server
Work with OVAB Studio and the OVAB command line
Introspect a FMW installation and capture it as an assembly
Override default properties with deployment plans
Generate and archive VM templates from an assembly
Register and deploy an assembly archive
Scale up an assembly to support larger workloads
Create custom deployment scripts for an appliance
Рекомендуемые курсы:
Oracle SOA Suite 11g: Administration
This SOA Suite 11g training teaches you to install Oracle SOA Suite 11g. Deploy, manage & monitor SOA composite applications that use Oracle SOA 11g components like Mediator, BPEL, Business Rules, Human Task and Business Process Management.
Oracle WebLogic Server 11g: Administration Essentials
This WebLogic Server 11g training teaches web administrators how to install and configure Oracle WebLogic Server 11g. Learn to deploy Java EE applications to Oracle WebLogic Server 11g using the Administration Console.
Oracle Coherence 3.6: Administer and Troubleshoot Clusters
Oracle Coherence is an in-memory data grid solution which addresses the four main problems of applications today: availability, reliability, scalability, and raw performance. In this course, participants learn:
What is the role of a Coherence Administrator?
What is Coherence? What are its core features?
How is Coherence installed, scripted and configured?
How are Coherence applications deployed?
What are common Coherence problems and how are they triaged?
Oracle Enterprise Manager Cloud Control 12c: Install & Upgrade
This Oracle Cloud Control 12c training teaches you architecture and implementation options. Learn to execute both a 1-system and a 2-system upgrade from Enterprise Manager 10g Grid Control or Enterprise Manager 11g Grid Control.
Програма курса:
Virtualization Challenges
Virtualization Concepts
Cloud Concepts
VM Provisioning
Provisioning Challenges
Appliances
Assemblies
Assembly Metadata
Workflow
OVAB Architecture
OVAB Studio
OVAB Deployer
Resource Managers and Pools
Exalogic Overview
Deployment Plans
Introspection and Reconfiguration
Supported FMW Appliances
Supported DB Appliances
OVM Essentials
OVM Architecture
VM Server Installation
VM Manager Installation
Discovering VM Servers
Network Configuration
Storage Configuration Options
Working with Repository Contents
Server Pools
Installation
Installation Prerequisites
Base Guest OS Images
Graphical Installation
Silent Installation
Creating a Deployer Domain
Deployer Security
Studio Overview
OVAB Catalog
Introspection
File Sets
Virtual Networks (Vnets)
Connection Parameters
Capturing File Sets
FMW Introspection
Database Introspection
Command Line Introspection
Troubleshooting Introspection
Working with Assemblies
Assembly Editor
Assembly Structure
Property Inspector
Creating a New Vnet
Working with Network Interfaces
Configuring External Resources
FMW Connections and Properties
Database Connections and Properties
Preparing an Assembly for Deployment
Template Concepts
Preparation Process
Customizing File Sets
Creating Templates for an Assembly
Updating Existing Templates
Deleting an Assembly Archive
Command Line Template Generation
Troubleshooting Template Creation
Deployment
Creating a Deployment Plan
Anti-Affinity
Adding Targets to the Deployer
Uploading an Assembly Archive to the Deployer
Registering an Assembly with the Resource Manager
Deploying an Assembly
Reconfiguration Overview
Scaling Deployed Assemblies
Customizing Assembly Creation and Deployment
OVAB Extensibility
Introspecting a Generic Appliance
External VM Templates
Custom Deployment Scripts
Capturing Scripts During Introspection
Custom Appliance Properties
Capturing Properties During Introspection
Using Properties in Deployment Scripts